Email Fun
Description
If you need to play a good prank on someone, Email Fun should do the trick. When executed, Email Fun displays a fake email screen complete with the To:, From:, Subject: and message contents. Then it immediately pretends to automatically type an email to everyone that is in your address book. Once the message is completed it simulates sending the email, with itself as an attachment.
Email Fun is a great way to make new friends. Just attach it to a real email and send it off.
Screen shots
Click on an image for more detail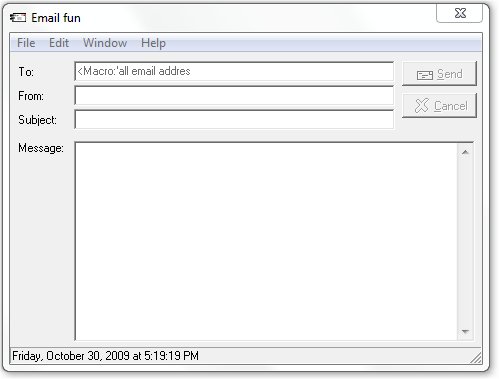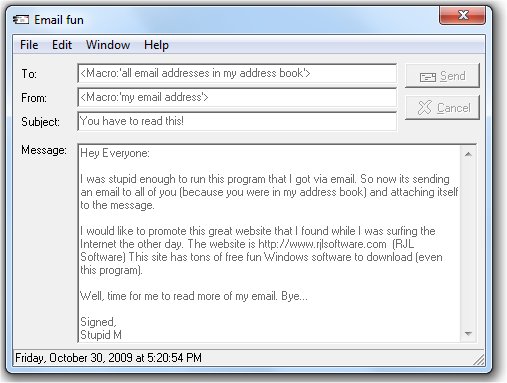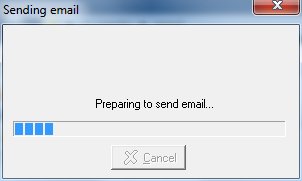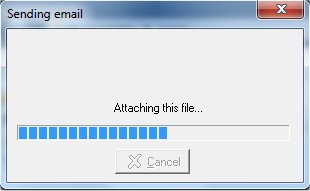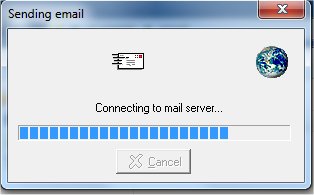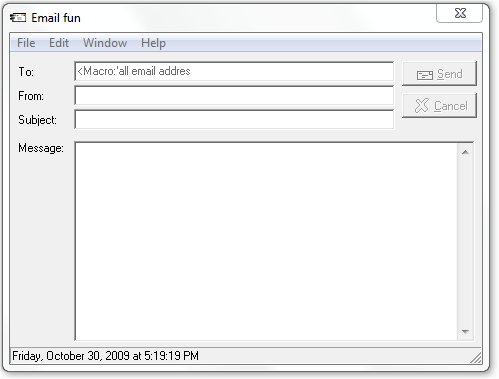 How to close
Wait until it has completed pretending to email everyone, then click on the close button.
Download Email Fun
Email Fun zipped - 123K
Like this software? Donate $1.00
Windows Support
Email Fun will run on these Windows editions:


Win7Vista2008XP20032000NTME9895