Mouse Droppings
Description
Who ever said your mouse did not have a mind of its own? Well now it can with Mouse Droppings. Watch as your mouse drops little black turds all over your screen, randomly. This is a great joke to play on an unsuspecting co-worker, you can even email this prank to a friend!
By default, every 3 seconds Mouse Droppings will randomly crap out 1 to 4 turds on your desktop. The fun never ends with Mouse Droppings, you can configure the delay between poops with a small command line option.
Download Mouse Droppings today and have some toilet paper ready...
Screen shots
Click on an image for more detail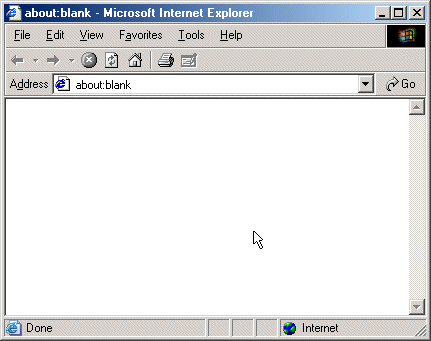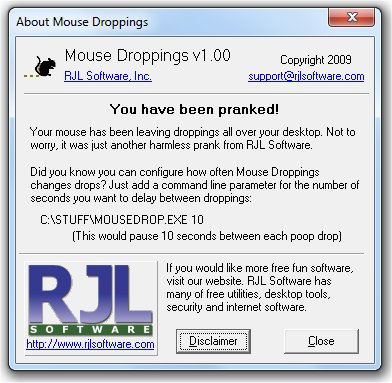 Command line Options
You can configure how often Mouse Droppings craps little turds on your screen, to do this just pass the seconds on the command line:
"C:\MY STUFF\DROPPINGS.EXE" 10
This would pause every 10 seconds between each poop.
Not sure what a command line is or how to use it? Read our detailed explanation here.
How to close
Move your mouse pointer to the TOP LEFT corner of your screen. This will stop the program from running in memory. If you have successfully moved your mouse in the correct position, the program will close and display an About Box Screen. Once you close this screen, the program will exit. Exiting the software will allow Windows to delete the file.
Download Mouse Droppings
Mouse Droppings zipped - 161K
Like this software? Donate $1.00
Windows Support
Mouse Droppings will run on these Windows editions:


Win7Vista2008XP20032000NTME98